Eliminate Uncertainties. Save Time.
Maximize Coverage.
ONIT helps MLB scouting departments unleash the power of their most valuable assets: their data and their people.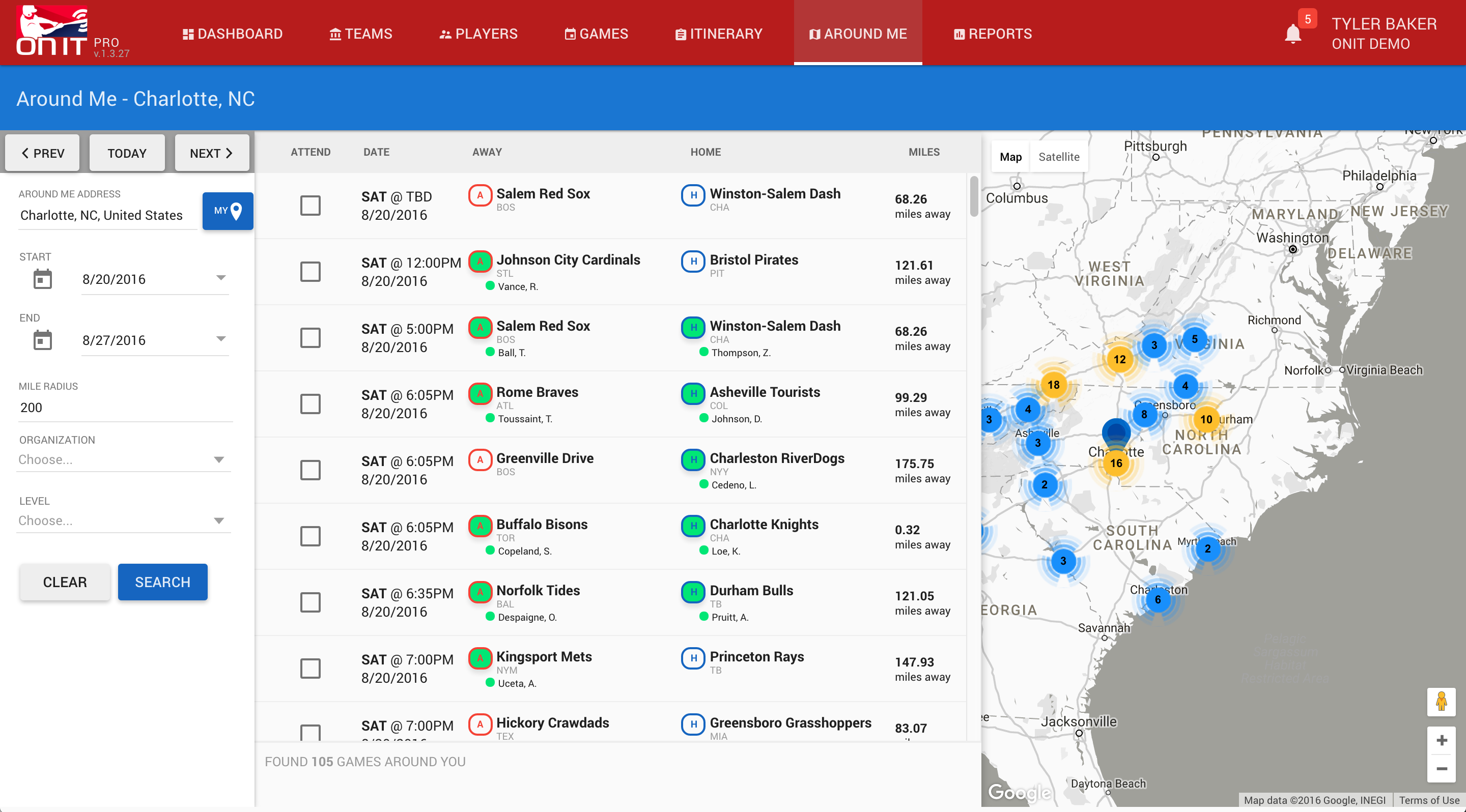 Scouts
Communicating when and where your prospects are playing has never been simpler. With ONIT, not only do you start the year with every schedule in hand, you can share good runs, edit games, and update rotations from anywhere on any device.
Crosscheckers
Always have access to accurate, real-time prospect information in your region. Filter games by prospect criteria like position, grade, and game status to prioritize your travel schedule.
Directors
Visualize your entire scouting department's coverage in a single view directly from your mobile device. Stay informed with alerts on weather patterns, prospect rotations and game changes.
Front Office
Increase the effectiveness of the most valuable resources in the organization: your people and your data. Enable success with the proven solution.
Visualize Prospects
Always know the status of your top 50 prospects' upcoming game.
Access Every Schedule
Easily view all games with real-time weather updates, ballpark addresses, rotations and comments.
Build Itineraries
Find the games you like and easily add them to your or someone else's itinerary.
Never Miss A Game
See every game within a predetermined mile radius of your location plotted on a map.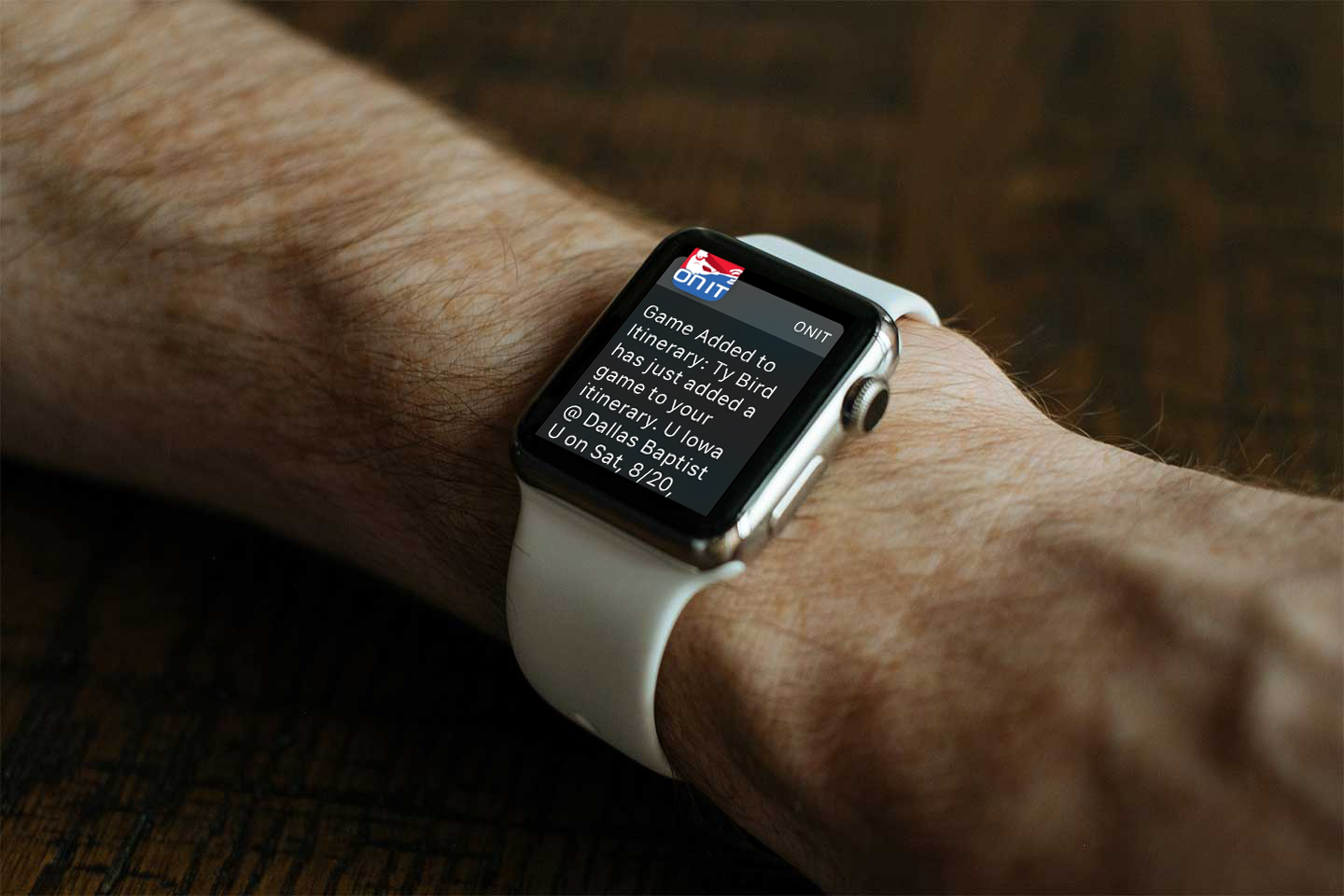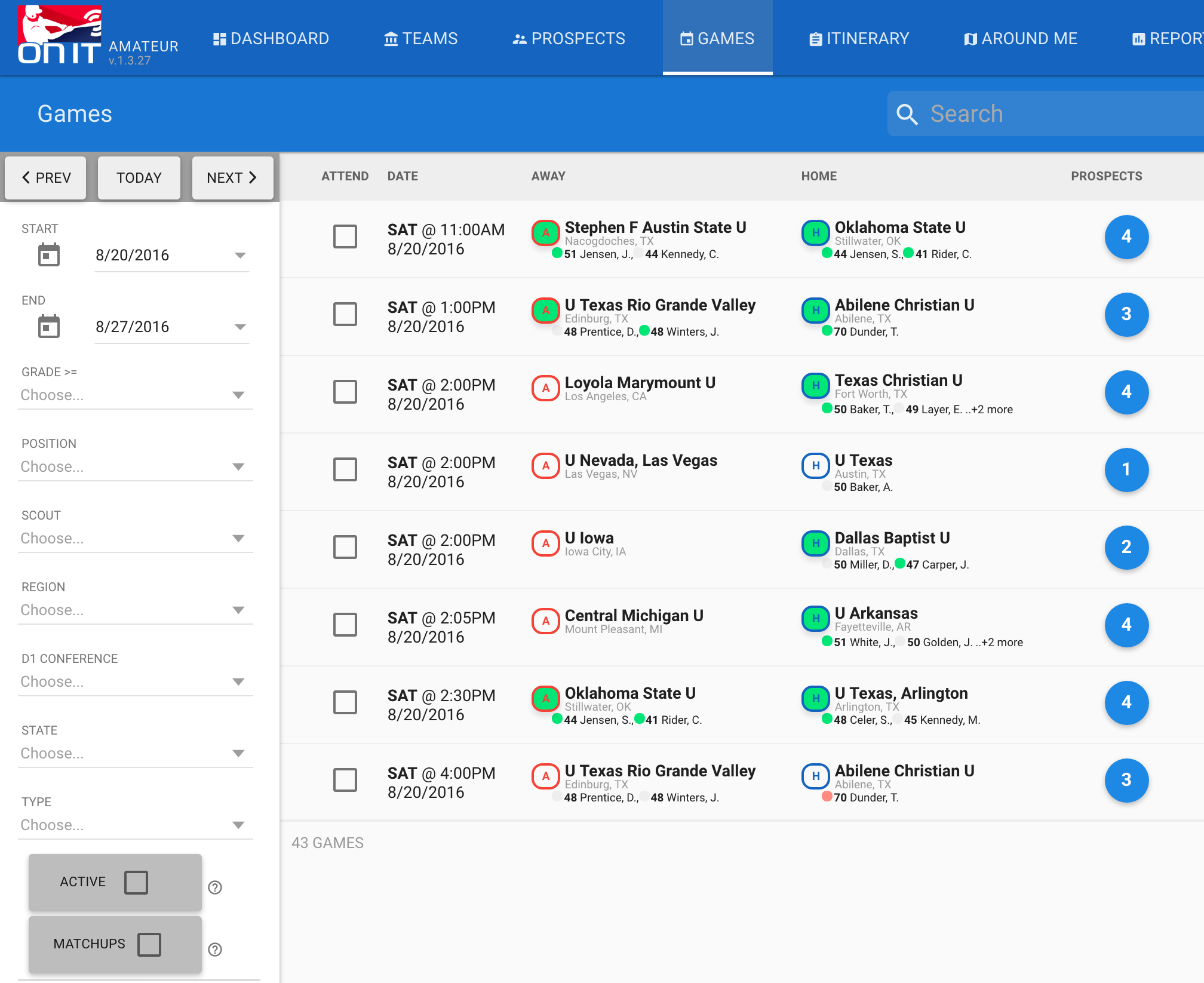 Amateur Scouting
Preloaded Schedules.
Start the year with every college schedule, high school team, and prospect organized in a centralized mobile platform.
Good-runs.
Filter games by specific criteria to build good-runs in minutes. Enable your entire department to collaboratively operate off real-time accurate information.
Geolocation.
See more games in less time. No matter your location, Around Me visually displays all of the games happening, within a predetermined radius from your location, directly on a map.
"We have found the ONIT program to be extremely helpful in organizing a national scheduling process where we have everything we need at our fingertips. It is proving to be a big addition to our overall scouting program."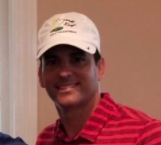 Brian Kraft
Cross Checker - Dodgers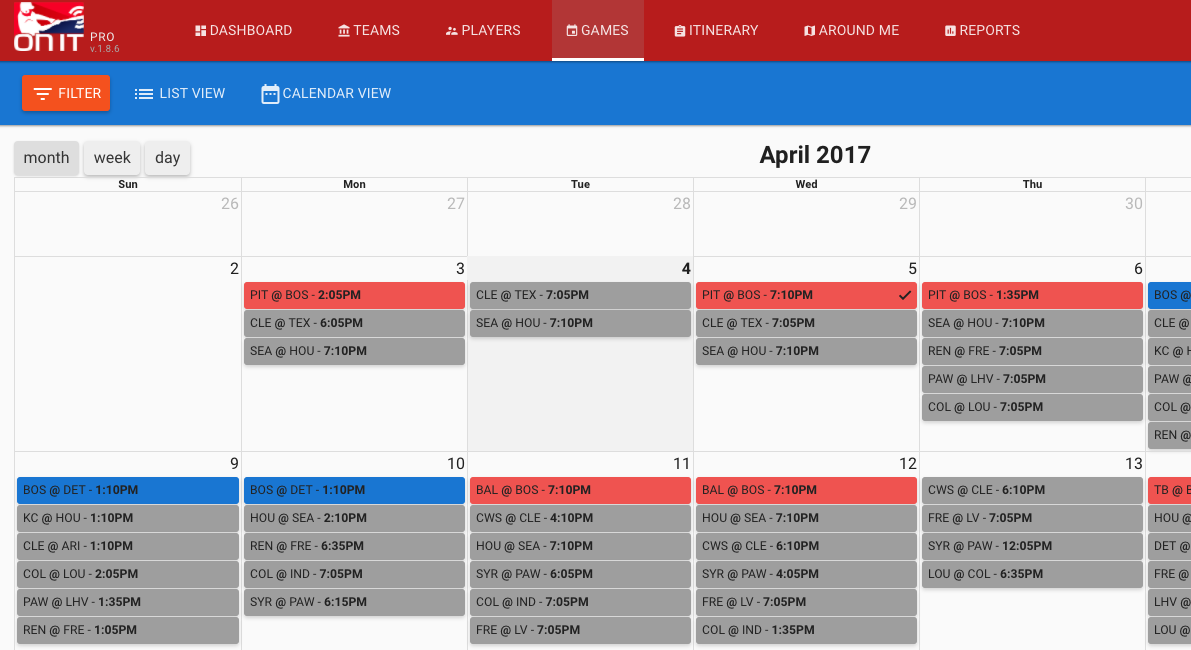 Pro Scouting
Schedules.
Access up-to-date schedules for every organization (MLB, AAA, AA, A+, A-) from anywhere, on any device.
Coverage.
Easily view swim lane itineraries of your entire organization to optimize coverage. Pin-point scheduling inefficiencies and over-coverage to make the appropriate adjustments before it's too late.
Probables.
Planning coverage for Probable's has never been easier. When the trade deadline is approaching and coverage is crucial, ONIT provides real-time reporting on your targeted pitcher's and estimated starts.
"ONIT is a proven tool that facilitates our scouting department's never ending race against time."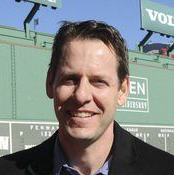 Gus Quattlebaum
Director of Pro Scouting- Red Sox
Developer Friendly
Access your data without being blocked by technical complexities.
Flexible
We partner with you to provide the implementation you need.